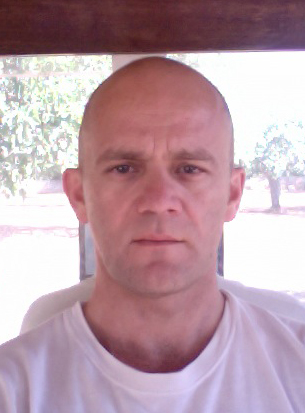 | | |
| --- | --- |
| Position: | Reseracher, PhD. |
| Level: | Associated Senior Researcher |
| Phone: | +34 93 581 38 41 |
| Email:  | |
| Social: | |
|   | |
|   | |
Research
Dan Norton is Artist and associated researcher to the Computer Vision Centre at the VI group. He exhibits in a variety of forums, including the Fine Art, Technology and Science conferences, Film and Music Festivals. He completed his doctoral thesis in 2013, as part of the RCUK digital economy program.
Academic Background
2010-13 PhD Media Art. RCUK Digital Economy. University of Dundee
2000-02 MSc Electronic Imaging. University of Dundee.
1992-96 Ba(Hons) Fine Art. Glasgow School of Art.
Teaching
2014 Leuphana University. Lüneburg. Germany. Visiting Lecturer
2003-9 University of Dundee – Media Arts and Imaging. Lecturer (Teaching and Scholarship)
2003-5 Glasgow School of Art – Fine Art. Visiting Lecturer
2003-4 University of Edinburgh – Landscape Architecture. Visiting Lecturer
Selected Artworks, Projects, and Residencies
Camp de Memoria. Sónar. 2015.
Challenge YASUNÍ-ITT. Exhibition Series developed with Brot für die Welt, Heinrich Böll Foundation, and UNESCO. 2014 http://challengeyasuni.net/
Revaluing Memory. Workshop and exhibition. KIBLIX Art, Science, and Technology Festival. Slovenia 2013
British Library Labs Residency and competition winner. 2013
Hangar, Centre for Research and Art, Barcelona. Residency. 2013
Made in Britain. Touring Exhibition. British Council, Albania, China, Greece. 2010 – 12
Dounreay and Atom Town with Gair Dunlop. Interactive documentary. Kassel Documentary Film Festival. 2011
Supernova. British Council Touring Exhbition, http://alturl.com/ajxki 2005 – 09
WAKA Espai d'Art Palma, 4 years curatorial project. Palma 2009-13 http://www.wakanegra.org/
Alt:W. Curatorial Project and performance. CCA, Glasgow 2008
ablab_pixl. Pixelazo Media Festival. Medellin, Colombia. 2007
Williamson's Generator, Shetland Museum and Archive, Scotland 2007
Grafitti in the House of Lucretius. Glasgow International. Glasgow. 2005
ablab_x in FILE. Festival of Electronic Language. Sao Paulo. Brazil 2004
City Strapline Industries. The Baltic, Newcastle. 2004
ablab in Zenomap. Venice Biennial, 2003
Publications
A Double Act in the Library – Remembering and Playing 2015 International Symposium of Electronic Art 2015 http://isea2015.org/
A DJ in the Library 2015 Leonardo, Vol. 48, No. 2
Mixing the Library. 2014. Information Interaction and the Dj. International Journal of Arts and Technology – Inderscience Publishers.
Recent Projects
Eye-Arte (new): Explora program proposal for the research on the interaction of visual primitives with graphical primitives.
Memory Fileds. (re)Valorisation of digital collection by video dj narratives and multimedia interaction. Users expanding the collections with their memories and creativity work. This project consist of an artistic interface in evolution, comprising different interaction models with increasing complexity.
Linking Physical Documents with Digital Contents. Using low cost Eye-tracking and Google Glasses.  Funded by Google.  (Google Research Award.)
If you know the fundamentals of what it is you are doing, then it may be quite affordable-papers.net a simple process.