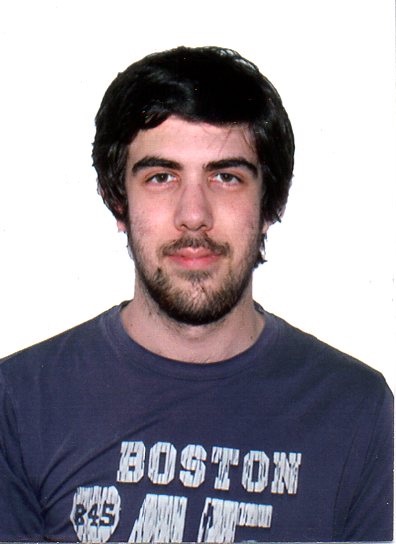 | | |
| --- | --- |
| Position: | Reseracher |
| Level: | Graduate student |
| Phone: | +34 93 581 38 41 |
| Email:  | |
| Social: | |
|   | |
|   | |
Research
Ramon Aranda Llanza is a graduate student in the VI group at CVC.  He has been  deploying his final year project during 2015 for the study of methods for the interaction with digital objects with head motions only. He has completed his undergraduate studies in the Computer Science Dep. UAB.
Keywords: Image Processing, Image Analysis, Head Tracking, Face Tracking, Human Computer Interaction.
Academic background
B.Sc. in Computer Science, UAB. Speciality in Computation.
Recent Projects
Publications:
Ramon Aranda. "Interaction with head motion: A qualitative and quantitative study of the state-of-the-art". Final degree work. February 2015.
Demos:
. At International Performing Arts Meeting #IPAM15. Barcelona, Spain. July 2015. 
You essay on time reviews may also do this in a couple of ways.